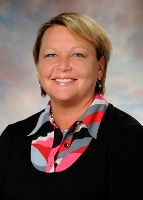 About Amy Bardall, FNP-BC
The health of your family is important. Amy Bardall understands that and will work with you to ensure your family's health needs are met. Amy's outgoing personality makes her easy to talk to, and her attention to details makes her an excellent healthcare provider. She is dedicated to finding the best possible health outcome for all her patients.
Amy has more than nineteen years experience in nursing care, including seven years as a board certified nurse practitioner. She earned her bachelor of science degree in nursing at Mount Carmel College and her master of science degree in family practice nursing at Wheeling Jesuit University. Amy is also a trained and experienced emergency medical technician (EMT).
Amy grew up in northwest Ohio and has lived in this region of Ohio for more than twenty years. She currently lives at Freeport with her husband, two children and their many farm animals.
Areas of Treatment
As a certified nurse practitioner in family medicine, Amy welcomes patients of all ages.
Interests & Hobbies
Amy enjoys farming, gardening, home-decorating, shopping and music. She also enjoys volunteering as a Sunday school teacher at her church and spending time with her family.
Most Rewarding Aspect of Being a Physician
Amy cites the positive outcomes and changes she sees in the lives of her patients as the most rewarding aspects of being a nurse practitioner.
What I Like About Trinity Hospital Twin City
She likes the small town atmosphere and the ability of the physicians and nurse practitioners to work closely together as peers. Amy also appreciates the availability of the many health services at the hospital.
Amy noted that she is excited about Trinity Hospital Twin City's growth and future potential. She's excited to be part of the growth, and she enjoys being able to work at a hospital close to her home.
People Would Be Surprised to Know...
"I was in a band. Also, we live on a farm with 200 cattle, 2,200 pigs, 4 donkeys, 2 horses and 3 goats."
Favorite Quotation/Bible Verse
"Do unto others as they would do unto you."
« Back to Doctors