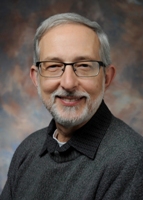 About Dr. Maurice Stutzman, MD
For Dr. Maurice Stutzman, caring for your family tree is his nature. As a family physician with more than 30 years experience providing medical caring and service, he is a doctor with "lifetimes of experience." He will make you feel at ease and will meet the medical needs for you and your family members and friends of all ages.
Dr. Stutzman earned his Medical Degree at The Ohio State University College of Medicine and completed residency training at Aultman Hospital. He is a board certified family practitioner and a member of the American Academy of Family Practice and Mennonite Medical Association.

Dr. Stutzman is a lifelong resident of this region of Ohio, and he currently lives at Bunkerhill (near Berlin) with his wife, Carla. Together, they have five adult children and one grandson.
Areas of Treatment
Dr. Stutzman welcomes new patients of all ages from infants to older adults and every age group in between. He became a physician because it is a service profession, and he enjoys helping others.
Awards & Honors
Throughout his medical training, Dr. Stutzman earned numerous awards for academic excellence including graduating Summa Cum Laude from medical school, becoming a member of the Alpha Omega Alpha National Honor Medical Society, receiving an outstanding achievement award in psychiatry and participating in honors-level clinical studies in cardiology, psychiatry, women's health and pediatrics.
Interests & Hobbies
True to his nature, Dr. Stutzman likes to spend some of his free time gardening, woodworking, refinishing old furniture and reading science fiction. He also enjoys many family and church activities.
Most Rewarding Aspect of Being a Physician
"I like having the ability to develop long-term relationships with people throughout the cycle of life."
What I Like About Trinity Hospital Twin City
Dr. Stutzman chose to become part of the Trinity Hospital Twin City active medical staff because he believes in the hospital's mission. He cited the Christian service statement from the Ethical & Religious Directives for Catholic Health Care Services guide that states, "Jesus not only taught his disciples to be compassionate, but He also told them who should be the special object of their compassion. The parable of the feast with its humble guests was preceded by the instruction: 'When you hold a banquet, invite the poor, the crippled, the lame, the blind (Luke 14:13).' These were people whom Jesus healed and loved."
Dr. Stutzman is especially drawn to the people of this region of Ohio because the people are very friendly regardless of class or privilege.
People Would Be Surprised to Know...
"I flew to China and back in 48 hours on a medical evacuation mission."
Favorite Quotation/Bible Verse
"Post this at all the intersections, dear friends: 'Lead with your ears, follow up with your tongue, and let anger straggle along in the rear.'" -James 1:19,20 (The Message)
« Back to Doctors