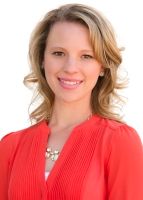 About Kaitlyn (Stiles) Gray, PA-C
Kaitlyn Gray is a Certified Physician Assistant who earned her Bachelor of Science Degree at Baldwin Wallace University and her Master of Science Degree in Physician Assistant Studies at the University of Mount Union. She has lived in Tuscarawas County for most of her life, and she is a graduate of Indian Valley High School. Currently, she and her husband reside at New Philadelphia.
Kaitlyn has been a physician assistant since August of 2014 and has a lot of patient care experience from her previous jobs at Parma Community General Hospital and at Stark Family Health Center.
For as long as Kaitlyn can remember, she has always had a passion for medicine and helping others. This passion led to her choice to become a physician assistant.
Areas of Treatment
Kaitlyn specializes in family medicine and can care for everyone from newborns to those of grandparent age.
Interests & Hobbies
Kaitlyn really enjoys outdoor activities including running, practicing yoga, and kayaking. She also loves traveling, cooking, reading, listening to country music, and spending time with her husband, family (parents, younger sister, and younger brother), friends, and two dogs.
Most Rewarding Aspect of Being a Physician
"To me, the most rewarding aspect of being a physician assistant is the unique relationship I am able to develop with my patients. I am with people during some of the best and worst times of their lives, and I have an opportunity to make a difference in the lives of others."
What I Like About Trinity Hospital Twin City
"Everyone at Trinity Hospital Twin City is very welcoming and supportive. They are very driven to provide the best possible care for our patients and community."
What Kaitlyn enjoys most about the community here:
"I grew up here, and it's my home. Thanks to the help of my family and members of the community, I was able to achieve my dreams and become a physician assistant. It's very rewarding to return home and serve my community."
People Would Be Surprised to Know...
"I would to like to become a certified yoga instructor some day."
Favorite Quotation/Bible Verse
"For I know the plans I have for you, declares the Lord, plans to prosper you and not to harm you, plans to give you hope and a future." -Jeremiah 29:11
« Back to Doctors