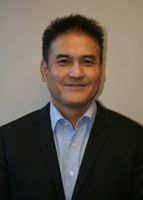 About Melvin Saludes, MD, FCCP
It isn't often that a nationally-known physician specialist in pulmonology (lung care) chooses to practice medicine in rural Ohio and West Virginia. Thankfully, Dr. Melvin Saludes has chosen to do just that. Not only is he a national speaker for many medical organizations, but he is also an excellent physician with many office locations, including here at Trinity Medical Group of Dennison.
Dr. Saludes has more than 20 years experience as a medical doctor. He graduated second in his class at Medical School, and he's originally from New York City.
Dr. Saludes has earned board certification in Internal Medicine, Pulmonary Medicine and Sleep Medicine. He has also been recognized as a Fellow in the American College of Chest Physicians.
He currently resides in the Wheeling, West Virginia area.
« Back to Doctors