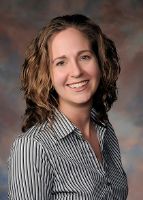 About Molly Pfeiffer, PA-C
Molly Pfeiffer is a certified physician assistant with more than five years experience in adult medical care. She recently began working with Dr. Matt Phillips, Board Certified General Surgeon, to provide care for people who require surgery and/or surgical procedures.
Molly is originally from Tuscarawas County, and she graduated from Garaway High School before moving on to earn her Bachelor of Science Degree at Grove City College, and her Master Degree as a Physician Assistant at Chatham University.
Molly's love of medicine and caring for people led her to her career choice. She currently resides in Tuscarawas County with her husband, Brad, and their daughter.
Areas of Treatment
Molly welcomes the opportunity to work with new patients who require surgery and/or surgical consultation.
Awards & Honors
Molly graduated Magna Cum Laude from college.
Interests & Hobbies
In her free time, Molly enjoys spending time with her husband and family, playing piano, and biking.
Most Rewarding Aspect of Being a Physician
"Being able to take people off medication after they've made lifestyle changes to improve their health."
What I Like About Trinity Hospital Twin City
"I agree with the mission statement of this hospital ('Guided by our passion for caring, we continually strive to improve the health and wellness of the community we serve.'). I grew up here, and I like serving the people who form the community where I was raised."
People Would Be Surprised to Know...
"I was voted the class nerd in Physician Assistant school."
Favorite Quotation/Bible Verse
"He has shown you, O man, what is good; And what does the Lord require of you but to act justly, to love mercy, and to walk humbly with your God." -Micah 6:8
« Back to Doctors