THTC Honors 24 Staff Members
June 10, 2019
"Trinity Hospital Twin City Recognizes Employees"
DENNISON—At a recent employee recognition ceremony, Trinity Hospital Twin City honored 24 employees for their years of dedicated service. Together, the honorees represented a combined total of 355 years of working experience at the hospital.
Hospital employees received service awards for anniversary milestones achieved during 2018. Recognized for five years of service were Megan Hayes of Cadiz; James Shalosky of Dover; Katelyn Obermiller, CNP, of Freeport; Wendy Evans and Rachel Maxwell of New Philadelphia; and Melissa Enos of Uhrichsville.
Lori Collins of Dennison; Dr. Matthew Phillips and Helen Schaar of New Philadelphia; Molly Abbuhl of Stillwater; and Bonnie Basiletti and Rebecca Carpenter of Uhrichsville were recognized for ten years of service. Kay Butler of Dennison; Lynda Shalosky of Dover; Julie Householder and Halli Sell of Gnadenhutten; Rick Latture of Sherrodsville; and Kim Goulder and Teresa Phillips of Uhrichsville received awards for fifteen years of service.
Judy Garver of New Philadelphia was honored for twenty years of service. Marlene Aeling of Dover and Ruthann Belknap of New Philadelphia were recognized for thirty years of service.
Honored for forty years of service were Marla Trimmer of Dennison and Gayle Dudgeon of New Philadelphia.
"It's a privilege to have so many loyal and dedicated staff members at Trinity Hospital Twin City," noted Bianca Love, Trinity Hospital Twin City Human Resources Coordinator. "We truly appreciate their efforts to help the hospital meet the healthcare needs of the community."
Trinity Hospital Twin City is a not-for-profit, Catholic hospital with more than 210 employees. For more information, visit www.trinitytwincity.org.
###
| | |
| --- | --- |
| Judy Garver, 20 years | Marlene Aeling, 30 years |
| Ruthann Belknap, 30 years | Gayle Dudgeon, 40 years |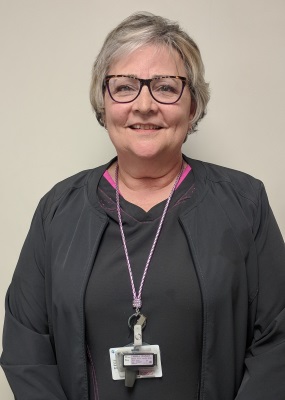 Marla Trimmer, 40 years
« Back to Learning Center