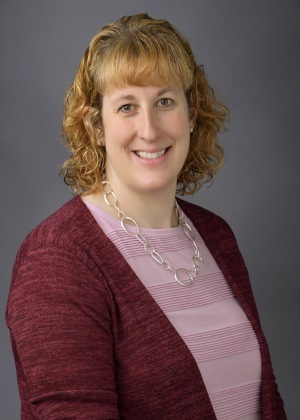 About Jennifer Thomas, APRN-CNP
For Jennifer Thomas, helping people in her community is a top priority, and she's been caring for others from a young age, when she was able to help care for her dad before he passed away. The ability to help others is why she knew the medical field was right for her. She works with adults and children to ensure all their healthcare needs are met. But, most importantly, she is committed to listening to the needs of her patients to ensure the care she provides will help them live life to the fullest as they achieve their health goals.
Jennifer's has more than 24 years of experience in the medical field. She got her start as an emergency medicine technician and medic in the United States Air Force and then went on to become a nurse. She has worked in nursing care for more than 18 years, including more than nine years as a board certified nurse practitioner. She earned her bachelor of science degree in nursing from Malone University and her master of science in nursing from the University of Akron. Jennifer is also a board certified wound care specialist.
Jennifer is long-time resident of this region of Ohio. She graduated from Perry High School in Massillon, and she currently resides at New Philadelphia with her husband and daughter.
Areas of Treatment
Jennifer specializes in family medicine and wound care, and she welcomes patients of all ages.
Interests & Hobbies
In her free time, Jennifer enjoys spending time with her family and traveling.
Most Rewarding Aspect of Being a Physician
Jennifer noted that the most rewarding part of being a nurse practitioner is the ability to see her patients get well.
What I Like About Trinity Hospital Twin City
"I love working in a small community where I can take care of people who go to my church and people that we see all the time at area stores and events."
"I had the privilege of working at Trinity Hospital Twin City several years ago, and I love the hospital and staff that work here."
People Would Be Surprised to Know...
"I enjoy visiting new places and learning about different cultures."
Favorite Quotation/Bible Verse
"He said unto me, My grace is sufficient for thee; for My strength is made perfect in weakness." -2 Corinthians 12:9
« Back to Doctors