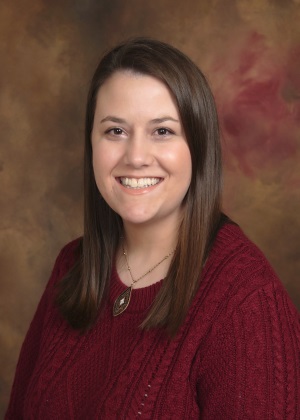 About Sarah Smith, APRN-CNP
For Sarah Smith, caring for others is second nature. In fact, she's been working in the nursing field since she was 16 years old thanks to training she received in Perry High School's Med Tech program where she earned her license as a certified phlebotomist and nurse aide. She extends her love of caring for others into all she does as she cares for children and adults to make sure all their health needs are met.
Sarah earned her Bachelor of Science Degree in Nursing from Case Western Reserve University and Master of Science Degree in Nursing from Malone University. Prior to becoming a nurse practitioner, Sarah worked as patient care coordinator and registered nurse for a 28 bed ICU step-down unit at Mercy Medical Center, which gave her a lot of experience working with patients who were very ill.
Sarah currently resides at Dover with her husband, Jeremy, and her yellow lab, Link.
Areas of Treatment
Sarah specializes in family medicine and welcomes new patients of all ages.
Awards & Honors
Sarah won a national scholarship from Johnson & Johnson, and she is a member of the Sigma Theta Tau Honorary Society for Nursing and a member of the Ohio Association of Advanced Practice Nurses. She also published a research study during her time as a Master's student at Malone University.
Interests & Hobbies
In her free time, Sarah enjoys walking on trails with her dog, and she loves taking their pontoon boat out to go swimming at Atwood Lake. She loves spending time with her husband and two children . She also likes to read fantasy fiction, especially the Harry Potter series. She can also be found working on crafting projects. In fact, she created all the centerpieces and bouquets for her own wedding.
Most Rewarding Aspect of Being a Physician
She finds it very rewarding to make a positive impact on a person's life. When asked why she decided to become a nurse practitioner, Sarah explained, "During my childhood I was positively influenced by the kindness and compassionate care I received from my family nurse practitioner, and that experience led me to aspire to do the same for others."
What I Like About Trinity Hospital Twin City
"I had the privilege of precepting with Katelyn Obermiller (FNP-BC at Trinity Medical Group) and witnessed first-hand how amazing of a nurse practitioner she truly is. She spoke highly of how Trinity Hospital Twin City helped her excel in her role, and so I knew this would be a great organization to start my career."
Sarah also thinks highly of the community here. "I grew up in a small town where everyone knows one another, and this community resembles that charm. Everyone has been very kind and welcoming," she noted.
People Would Be Surprised to Know...
"My favorite vacation spot is Siesta Key, Florida. My great grandfather purchased a home there, and it remains in the family to this day. I lost count of how many times I've been to Disney World."
Favorite Quotation/Bible Verse
"I've learned that people will forget what you said, people will forget what you did, but people will never forget how you made them feel." -Maya Angelou
« Back to Doctors