Community Wellness Program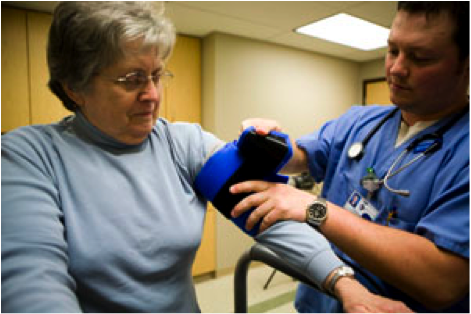 What is our Community Wellness Program?
Trinity Health System now offers a Community Wellness Program. This program gives you the opportunity to have a group of blood tests performed without a physician's written order. Testing is not meant to be a substitute for regular medical care.
About Trinity's Community Wellness Program

A physician's order is not required

Tests are performed at Trinity Medical Center West

Anyone under 18 years of age must be accompanied by a parent or guardian

The customer, if 18 or older, or parent/legal guardian, if the person is under age 18, consents to take responsibility for the follow up of abnormal results

Payment is in cash or check and must be received at the time of service; insurance will not be billed

The results are sent directly to you within 1 week of collecting the specimen

It is your responsibility to share and discuss the results with your physician

Present to the Outpatient Registration area at your draw site of choice
Tests Offered: Monday - Friday 8:00 am - 3:00 pm
Comprehensive Blood Analysis ($50) Includes:

Complete Metabolic Panel

Sodium

Potassium

Chloride

Total Bicarb

Glucose

Blood Urea Nitrogen

Creatinine

Calcium

Albumin

AST

ALT

Alkaline Phosphatase

Total Bilirubin

Total Protein

TSH
Lipid Panel

Triglyceride

Cholesterol

HDL Cholesterol

LDL Cholesterol

Complete Blood Count

White Blood Count

Red Blood Count and Indices

Hemoglobin

Hematocrit

Platelet Count

Additional Tests available for an additional charge:
PSA Screen ($20) (Prostate Speci c Antigen)

Vitamin D ($20)

HbA1c ($15) (Hemoglobin A1c)
Cash or check only.