Cardiac & Pulmonary Rehab
For those recovering from heart ailments or who have chronic breathing problems, Trinity Health System Twin City Medical Center offers cardiac and pulmonary rehabilitation services. Those who have a doctor's order are encouraged to call the hospital's central scheduling phone line at 740-922-7405 to be placed on the patient list for rehabilitation.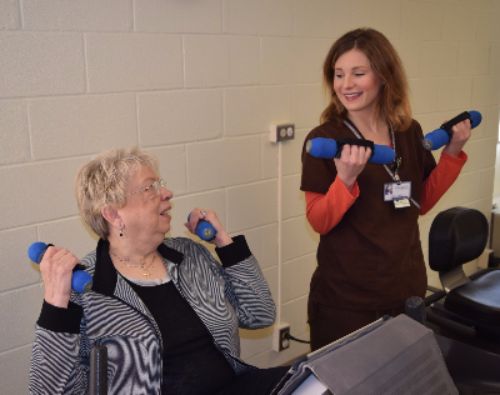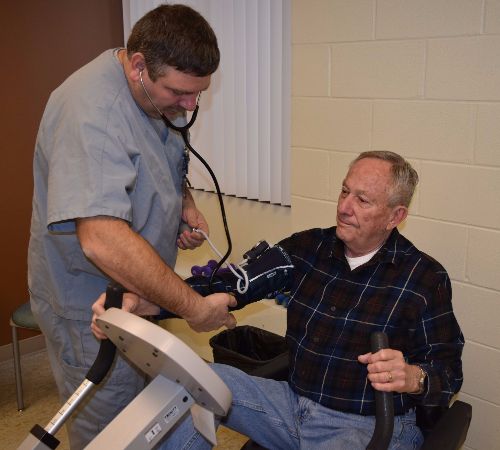 The hospital's experienced cardiopulmonary staff offers supervised rehab programs to help people with chronic breathing problems such as chronic obstructive pulmonary disease (COPD). The hospital also helps patients recover from heart attacks, heart surgery, and procedures such as stenting and angioplasty. The rehab programming provides education to help patients increase physical fitness, reduce cardiac symptoms and breathing problems, improve health, and reduce the risk of future problems, including heart attack.
Our cardiac and pulmonary rehab programs are offered in a group setting tailored to the patient's needs, and we monitor heart rate and blood pressure during physical activity. Later, patients are able to work up to more intense aerobic activity on a treadmill or exercise bike. We provide patients with the support and training they need to return to work or their normal activities and to manage their heart or breathing condition.
Schedule an Appointment
If your doctor has recommended cardiac or pulmonary rehab, our staff is ready to assist you with the best care available. For more information about our rehab services, call us at 740-922-2800, x2270.