Emergency Services
The Emergency Services Department of Trinity Health System Twin City Medical Center is here to serve your emergency needs 24 hours a day, 365 days a year. Our emergency physicians are Board Certified and provide the highest standard of care. The nursing professionals are committed to providing the community with the highest level of emergency care possible. They are trained to identify heart attack patients very quickly to save heart muscle. The staff also provides education for patients and families on medication, stroke, heart attack, and community resources. All of the Emergency Department staff is dedicated to serving your needs with experience, education, and most of all, caring.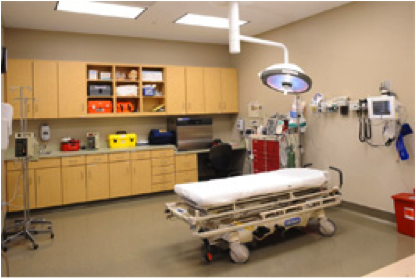 The Emergency Services Department is located in the newest emergency facility in the region and features two large trauma rooms; an ear, nose, and eye treatment area; and private rooms for patient confidentiality. The staff can treat many different medical or accidental conditions, and stabilize the most severe cases for transfer to specialty centers. Transfers are done through either ground or air transport. Click here for a brochure to learn more about what to expect during your visit to the Emergency Department.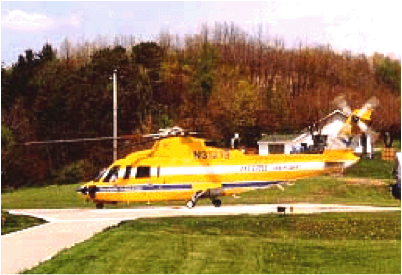 Lifeflight Services at Trinity Health System Twin City Medical Center
A helipad was built on the hospital campus in 1992 as a result of community fundraising efforts. The helipad is used for lifeflight transfers of patients with life-threatening conditions. A special thank you continues to go out to the Dennison Rotary Club and Boy Scout Troop 429 for rallying area businesses and individuals to donate funds toward the construction process.