Our People
At Trinity Health System Twin City Medical Center, our staff provides compassionate caring that is focused on the whole person—body, mind and spirit. Our caring professionals are dedicated to providing quality care for every person who walks through our doors.
Our hospital's core values of reverence, service and stewardship guide the decisions and the relationships our staff have with patients and their families. Many of our staff members think of their jobs as more of a ministry than work.
Because Trinity Health System Twin City Medical Center is smaller than big-city hospitals, patients can expect more personal attention and an experience that larger health care facilities may find difficult to provide. Larger hospitals provide quality care but they can be inconvenient and intimidating.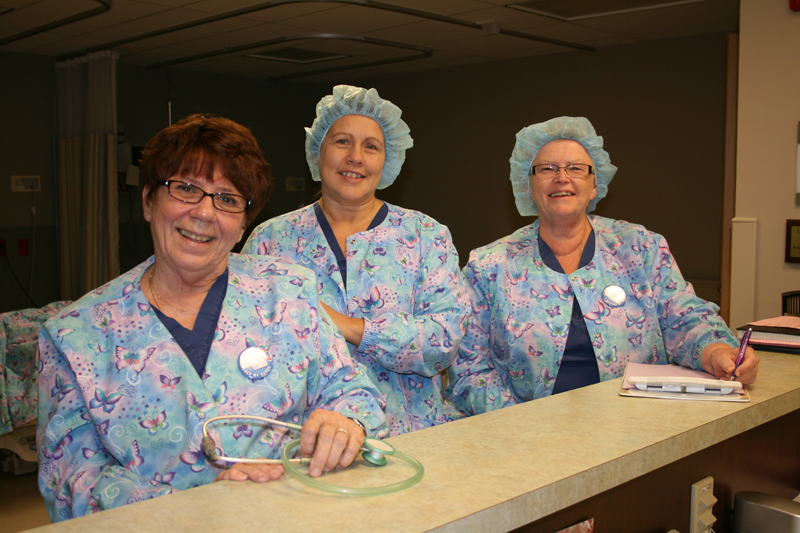 More than 240 friendly and experienced health care professionals make Trinity Hospital accessible to patients 24 hours a day, seven days a week, in emergencies as well as for the routine care residents of the community expect. As one of southern Tuscarawas County's largest employers, we are committed to meeting the needs of the more than 35,000 people who call our region home.

An Employee Testimonial:
Mary, RN, of Dennison, retired in February 2013 after working more than 40 years at Trinity Hospital Twin City. The hospital itself was her extended family in many ways. Her dad was born here; she and her brothers were born here; and her kids were born here. "The hospital has always been a part of my life," Mary explained. "My dad (John Berni, owner of the former Berni's Grocery Store with his wife, Florence) was pretty active in the community. I remember that every time the hospital got a new administrator, my dad would take a welcome gift."
Mary enjoyed being part of the hospital family. "It's been an honor to serve my community and to have worked here all these years," she said. "I took care of my family and friends. Even the people who aren't your family become your family because that's the kind of people we are."