Rehabilitation Services
Located on hospital grounds at 6408 McKee Road in Dennison, adjacent to the Hospital Helipad, the Trinity Health System Twin City Medical Center Rehab Center provides outpatient physical therapy, inpatient occupational therapy and inpatient speech therapy services.
The Center is equipped with private treatment rooms, adjacent parking with an easily accessible restroom, and a comfortable waiting room. Licensed therapists and licensed therapy assistants provide treatment for patients of all ages and abilities.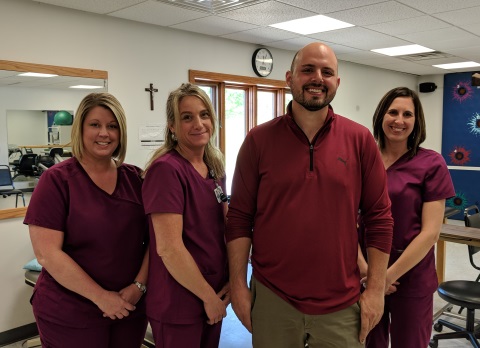 Have you had a recent surgery? Are you experiencing low back pain? Have you injured yourself while working or participating in an athletic activity? If so, choose Trinity Health System Rehab Center for all of your rehabilitation needs. For those who have a doctor's order, call (740) 922-6675 to schedule your appointment today. We have appointment times available from 8:00 AM to 5:00 PM to meet the needs of all of our patients.
The therapists and therapy assistants working at our facility have a variety of experience to ensure your needs are met. We provide one-on-one care for our patients to guarantee they are able to recover and return to their regular daily activities as soon as possible. Our focus is providing care that maximizes the patient's level of physical function. We understand each patient is unique, and we strive to individualize each patient care plan accordingly.
We provide outpatient physical therapy at our site located on hospital grounds at 6408 McKee Road in Dennison, adjacent to the Hospital Helipad. Occupational and Speech therapy are also provided to all swing bed (skilled rehabilitation) patients.
Physical therapists focus on restoring movement and function while Occupational therapists work with the patient on recovering skills needed for everyday living. Our Speech and Language Pathologist works with patients that have communication, cognitive, and swallowing deficits.
If you have questions regarding any of our services, please contact us at (740) 922-6675.
Programs

Inpatient Acute Care
Outpatient Orthopedic Care
Stroke Rehab

Injury Treatment

Back and Neck Pain
Fractures
Injured Workers (BWC)
Joint Replacements/Post-surgical Conditions
Most Orthopedic Conditions
Sports Injuries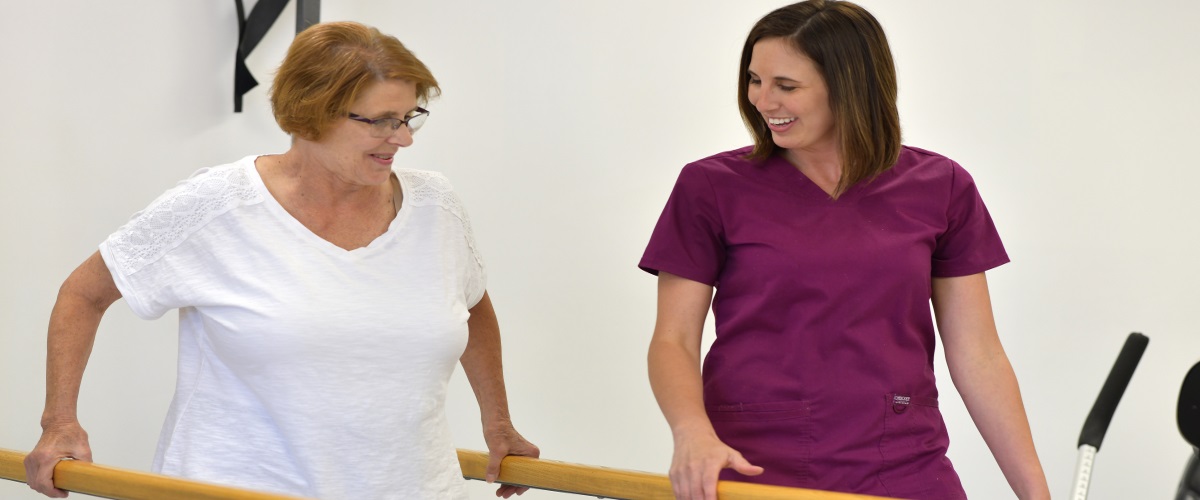 All treatments require a written doctor's order. For appointments, please call (740) 922-6675.