Heart & Lung Services
The Trinity Health System Twin City Medical Center Cardiopulmonary Services Department is prepared to meet your healthcare needs. Our experienced and friendly technicians provide high quality care for both inpatients and outpatients. Cardiopulmonary Services can be rendered in the following areas:
24/48 Hour Blood Pressure Monitoring
Aerosol Inhalation Therapy
ABI
Airway Management
Arterial Blood Gas Puncture & Analysis
Cardiac Rehab
Cardiac Stress Test (Regular and Cardiolite/Lexiscan)
Cardiopulmonary Resucitation (CPR)
BiPAP
Echocardiograms
Electrocardiograms
Endotracheal Intubation/Extubation
Holter Monitoring
Incentive Spirometry
Intermittant Positive Pressure Breathing Therapy
Mechanical Ventilation
Oxygen Therapy
Pacemaker Insertion & Monitoring
Postural Drainage & Percussion
Pulmonary Function Testing
Pulmonary Rehab
Pulse Oximetry
PVR
Ventilator Management
30 day Cardiac Event Monitor
6 Minute walks
Sleep Studies
Heart Health Services - Keep your heart healthy! Trinity Health System Twin City Medical Center has a non-invasive cardiologist and cardiopulmonary technologists that guide patients to a healthy heart.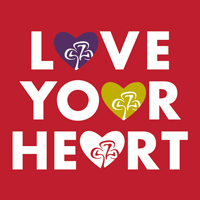 Love Your Heart - Proven tips to help you reach your goal of having a healthy heart. Learn how to eat, manage stress, and exercise in ways that strengthen your heart.
Schedule an Appointment - To pre-register for testing, please call (740) 922-7405. To schedule an appointment with our cardiologist, please call (740) 922-7480.