Patient/Medical Care Services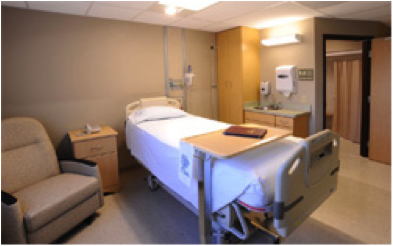 At Trinity Health System Twin City Medical Center, the delivery of high quality patient care is our top priority. Nursing and Patient Care Services include four departments-Emergency Services, Special Care/Telemetry, Medical-Surgical, and Surgery. The Nursing Staff members are qualified to care for patients of all ages. Our patient population ranges from 6 months old to patients who are over 100 years old.

Emergency Services Department: See our Emergency Services Department page for more information.
Special Care/Telemetry Unit: The Special Care unit has three patient care rooms. This unit prides itself on its collaboration and interdisciplinary approach to identify resources/services to optimize the patient's recovery. Specialists in cardiology, general surgery, and internal medicine are on staff.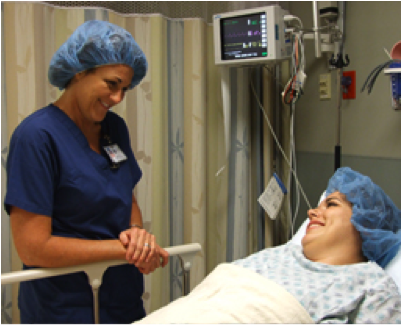 Medical-Surgical Nursing: The Medical-Surgical Department is unique because it provides a variety of services and maximizes staff performance. In addition to serving the traditional patient population, this unit offers telemetry services, a swing bed program, outpatient treatment rooms, and same day surgery coverage.
Surgery: The Department of Surgery includes two state-of-the-art operating suites. The Registered Nursing Staff are qualified to act as first assistants in surgery. A Certified Surgical Technician also assists the physician with the operative procedures. Learn More by visiting our Surgery page.
Coumadin Clinic: Make sure your Coumadin dosage and usage pattern is safe. Our Coumadin clinic makes it easy for you to get your international normalized ratio (INR) blood test results, with very little wait, and check your Coumadin dosage in a nearly pain-free way.
Infusion Clinic: Offering specialized treatment for conditions like multiple sclerosis, kidney disease, and Crohn's disease without hospital admission, the Infusion Clinic provides patients with pain management, hydration, antibiotics, antiviral, antifungal, and hydration care.
Department of Nursing Mission Statement: The Nursing Service believes attitude directs action and is the key to success. Our service will be known through our reputation and relationship with the community. Our customers will be treated with respect, courtesy, cooperation, and good will.
Nursing Service's Patient Care Philosophy: "The patient is very important to us. Some will stay with us only briefly while others may stay longer. It is; therefore, important that we treat each individual patient holistically. Our care will address physical, psychological, spiritual, social, and economic needs. Nursing staff will assist in meeting those needs when the patient is unable to do so on his/her own."

For more information about our Nursing and Patient Care Services, please call us at (740) 922-7450, ext. 2247 during normal business hours.