Angela Simmerman, APRN-CNP

Family Medicine
For appointments call: (740) 922-7477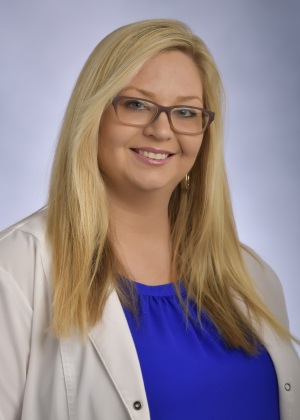 About Angela Simmerman, APRN-CNP
Angela Simmerman really enjoys helping people and she likes new challenges, which naturally led her to a career in medicine. Angela especially loves working with and helping children, and she ensures that every child receives compassionate, quality care. She developed a love for working with children when she worked as a Trinity Medical Group nurse with the much-loved and now-retired pediatrician, Dr. Vijay Bhairappa, for nearly 10 years.
Angela has more than 18 years of experience in nursing care, including more than three years as a board certified nurse practitioner. She earned her bachelor of science degree in nursing from Ohio University, and her master of science degree in nursing from Malone University.
Angela is a long-time resident of the area, and she currently lives at Peoli with her husband, son and daughter.
 
Areas of Treatment
Angela welcomes children of all ages.
Interests & Hobbies
In her free time, Angela likes to read and spend time watching her childrens' extracurricular activities.
Most Rewarding Aspect of Being a Physician
Angela feels it is so rewarding to see the impact she's made in people's lives and to see the changes they have made to better themselves.
What I Like About Trinity Hospital Twin City
"I truly feel as though this is where I'm meant to be. Over the past few years, I've realized how much I missed taking care of children all day (like she did when she worked with Dr. Bhairappa). Working in family practice has been so rewarding, but it is when the kids come in that fulfill my day and make me smile."
People Would Be Surprised to Know...
"I planned and worked on a mission trip to Haiti."
Favorite Quotation/Bible Verse
"I can do all things through Christ who strengthens me." -Philippians 4:13
« Back to Doctors