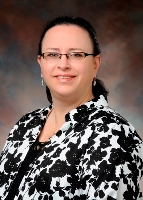 About Dr. Wendy Redmond, MD
For Dr. Wendy Redmond, the health concerns of your family matter. She is a family physician with more than 10 years experience providing medical care for babies, children and adults of all ages. Futhermore, her easy-going, caring manner makes her easy to talk with so you can be sure your family's needs will be met.
Dr. Redmond earned her medical degree at the Central America Health Sciences University and completed her residency training at Beaver Medical Center in Pennsylvania. She and her husband live at West Lafayette and have three grown children and four grandchildren.
Areas of Treatment
Dr. Redmond is happy to welcome patients of all ages from infants to older adults and every age group in between. She became a physician because she has always greatly enjoyed taking care of just about anyone and anything "from grandma to plants and animals on the farm." She felt it was natural for her to become a physician.
Awards & Honors
When asked about her awards and honors, Dr. Redmond replied, "I've had many honors in medical school, but it takes more than good grades to a be a good doctor."
Interests & Hobbies
In keeping with her down to earth nature, Dr. Redmond enjoys gardening, fishing and raising animals in her free time. She also enjoys construction and design, spending time outdoors, and spending time with her family, including her granddaughter and triplet (2 boys and 1 girl) grandchildren.
"I find creative activities and being with family very relaxing and rewarding."
Most Rewarding Aspect of Being a Physician
"Having patients care about me as much as I care about them."
What I Like About Trinity Hospital Twin City
When asked why she chose to practice at Trinity Hospital Twin City and Trinity Medical Group, Dr. Redmond shared, "They really care about the patient and the patient experience. It's a wonderful change."
Dr. Redmond noted that she really enjoys the region where she provides medical care. She was drawn to the "down to earth, good natured people and the rural atmosphere."
People Would Be Surprised to Know...
"I can skin a buck with surgical precision and build a house from the ground up."
Prior to becoming a physician, Dr. Redmond had a successful career as an engineer.
Favorite Quotation/Bible Verse
"Do unto others as you would have them do to you."
« Back to Doctors