Healthy Living Mini Seminar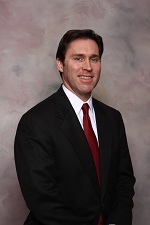 Address:
Trinity Hospital Twin City
St. Francis Conference Center, 1st floor
Dennison, OH 44621
Presented By: Trinity Hospital Twin City Community Outreach Program
Want to learn some great tips for living life to your greatest potential and learn how the everyday choices you make can be used to positively impact your health? If so, this free mini seminar is for you. Join us on Thursday, April 19th for this Healthy Living seminar where you can learn wellness tips from one of our area's foremost experts, Dr. Tim McKnight, founder of the THTC Fit for Life program.
This event will also include healthy snacks and door prizes. Register today!
Register online here or by calling (740) 922-7450, ext. 2124.
Click below to register for one of our two time slots!